Ref:
Date:
Location:
Photographer:
Ref:
Date:
Location:
Photographer:
B&B Photography Tuition
B&B PHOTOGRAPHY TUITION BREAKS: OVERNIGHT STAYS IN EN-SUITE GUEST ROOM AVAILABLE FOR UP TO 3 PEOPLE

Bed, Breakfast and great photography tuition in one of the most scenic locations in County Kerry - Valentia Island!

This is the perfect way to start a break in beautiful Valentia Island and the surrounding areas of the Skellig Ring.
1 or 2 people sharing Queen-size bed. 1 person in single bedroom (for groups of 3)
Stay overnight in our fully-equipped guest room(s) with up to 7 hours tuition in the afternoon, evening and following morning, plus chats over dinner and breakfast (if wished).
This is the perfect way to start a break in beautiful Valentia Island in South Kerry and the surrounding areas of the Skellig Ring.
Price includes dinner, breakfast and up to 7 hours tuition in the purpose built study-room and on location around Valentia Island.
€290.00 one person in Queen-size room
2nd Person sharing room - no tuition - FREE
€390.00 two people sharing Queen-size room and tuition (total price)
email for longer stays or 2nd person no tuition fees - great discounts available!
Additional nights in guest room bookable via Airbnb (without tuition).
Click here for more information on guest room
and to book via Airbnb.Please confirm tuition availability before booking room.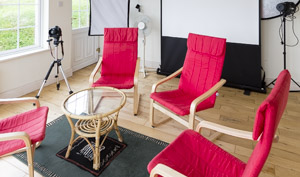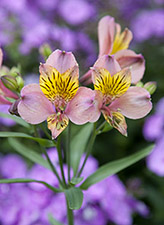 Contact Stephen Power
Telephone: 086-0258166 (+353 860258166)
Email: stephenpower1(at)eircom.net
Website: www.stephenpowerphotoscom
Facebook: @stephenpowerphotos
Twitter: @photos_Ireland
What You Will Learn
You are only taught what you need to learn, this will be discussed with you in advance...tuition can include the following and much more:
Basic Photography theory and Techniques
: From 'how do hold the camera correctly?' to using the aperture, shutter speed, ISO and white balance settings in your camera.
Advanced Photographic Techniques:
Use of depth of field, differential focusing, fill flash techniques, taking still life/macro images, portraits and travel and landscape photography for stock library use, etc.
Digital Imaging Software:
Using Lightroom or Photoshop to get the best from your images once downloaded from the camera.
All tuition can include a theory and a practical segment, utilizing the outstanding scenery on Valentia Island and locality. Longer tuition (full day or more) will allow for more time on location for the practical photography experience.
Participants should bring a good digital camera - and laptop (if digital imaging teaching is requested).
Your Photography Tutor
Valentia-based photographer Stephen Power MA, BSc (hons) is an award-winning photographer, author and photography teacher with over 30 years' experience. He holds a Master's Degree in adult education and has taught photography at all skill levels from beginners to experienced professional photographers.
He wrote an advanced teaching model on Landscape & Travel Photography for the world's largest online diploma course "The Photography Institute". For 4 years, he hosted an annual "Photo-walk" at the behest of Scott Kelby, the world's bestselling author of photography related books.
Stephen won the 2007 NAPP Guru Award for photography and in 2016 he has been awarded the US Creative Quarterly Magazine "Certificate of Excellence" and gained an "honourable mention" in the Moscow International Photography Awards.
His recent travel photography clients include: Tourism Ireland, Bord Bia, Dorling Kindersley Travel Guide Books, The Irish Times Travel supplement and The Sunday Times Travel magazine.
Stephen is "Associate Editor (Ireland)" for the acclaimed Cameracraft magazine published in the UK, and has written 5 books, including "A Small Window on Kerry" a book of photographs of South Kerry, including Valentia Island.
His most recent book, "Traditional Notes: A Celebration of Irish Music and Musicians" was published by the Liffey Press in Dublin and has received critical acclaim.
Personal photography tuition photography courses workshops photo training teaching B&B Valentia Kerry Ireland Wild Atlantic Way